V&M Sollevamenti operates in the market as a reliable supplier of lifting equipment and service, based on a strong tradition in terms of quality, experience and attention to human relationships.
The success of V&M Sollevamenti is realized in customer satisfaction, respecting the environment, rules and laws of the country.
The attention is focused on continuous improvement of the product, developed according to customer requirements and selecting the most suitable materials according to different applications.
The customer can rely upon the excellent advice provided during the product selection and after-sales service ensuring appropriate action on-site.
We have on stock galvanized and ungalvanized steel wire ropes, in the configurations and sizes most commonly used.
We are specialized in the construction of cable-laid sling Grommets, in special constructions and customized for any type of use, and particularly known and used in areas such as industrial installations, shipyards, offshore.
Chain slings grade 80 and 100 with various assembly solutions including hooks for containers.
Flat webbing, round slings and rigging systems complete the range of polyester products.
The delivery of materials is provided in a very short time thanks to the well-stocked warehouse, and flexibility depending on the study of the flow of requests which allows to V&M Sollevamenti the stock warehouse to adapt to customer needs.
The quality of products and service are definitely attitudes that make V&M Sollevamenti a company accustomed to fighting for customer satisfaction.
We look forward to receiving your kind request, glad to put at your disposal our experience and our service.




About us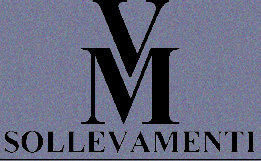 V&M Sollevamenti
Soluzioni per il sollevamento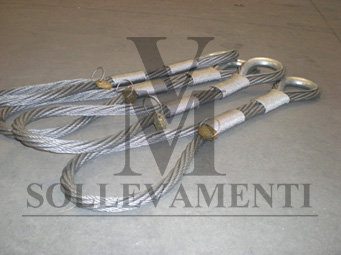 V&M Sollevamenti snc Via Bologna, 1/E - 20060 Trezzano Rosa (MI) P.I.v.a. 03094530965